The GreenVoyage2050 Project is a partnership project between the Government of Norway and IMO aiming to transform the shipping industry towards a lower carbon future. The global partnership is supporting developing countries, including SIDS and LDCs, in meeting their commitment towards relevant climate change and energy efficiency goals, for international shipping, through supporting the Initial IMO GHG Strategy.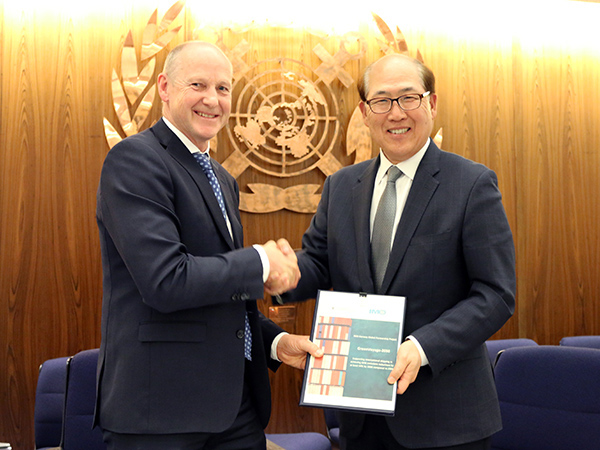 IMO Secretary-General Kitack Lim (right) and Mr Sveinung Oftedal, Specialist Director of the Norwegian Ministry of Climate and Environment, signed the GreenVoyage2050 Project Agreement. The project directly responds to the need to provide technical assistance to States, support technology transfer and promote green technology uptake to improve energy efficiency and reduce GHG emissions throughout the maritime sector.
Key Goals
Using tools developed, applying lessons learned from previous interventions and strategically linking with other on-going global initiatives, the IMO-Norway GreenVoyage2050 Project is expanding government and port management capacities to undertake legal and policy reforms, develop National Action Plans, catalyze private sector partnerships, promote innovation, enable technology transfer and deliver pilot demonstration projects to facilitate technology uptake, all through a broad range of coordinated actions by a number of Pioneer Pilot Countries (PPC), New Pilot Countries (NPC), industry partners and strategic partners at national, regional and global levels.

Initially 12 countries from 6 high priority regions (Asia, Africa, Black Sea / Caspian Sea, Caribbean, Latin America and Pacific) are taking pilot roles in the respective regions to champion the national actions. Pilot countries will subsequently help catalysing a regional momentum by supporting other partnering countries in their respective region to follow the path.

One of the important aims of GreenVoyage2050 is to spur global efforts to demonstrate and test technology solutions. Private sector participation is achieved through enhancing the existing Global Industry Alliance to Support Low Carbon Shipping with new partners from the maritime sector. Also, partnerships with ongoing programmes are being explored with a view to draw upon the results of such programmes to encourage phasing in of zero and low-emission solutions for shipping in developing countries.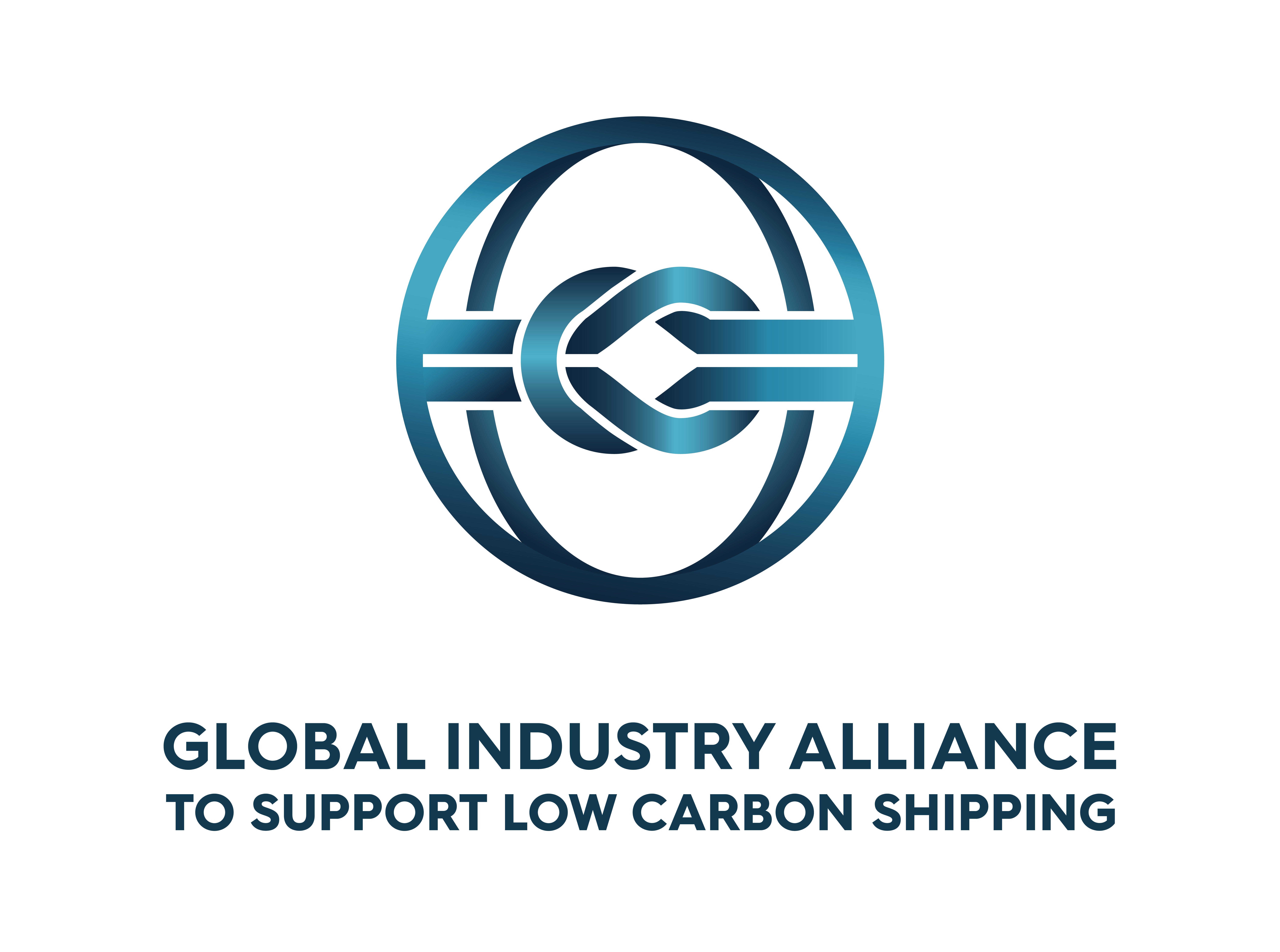 The Global Industry Alliance to Support Low Carbon Shipping (GIA) is a public-private partnership initiative of  IMO under the framework of the GreenVoyage2050 Project that aims to bring together maritime industry leaders to support an energy efficient and low carbon maritime transport system.

Funding

This global project is funded by the Norwegian Ministry of Climate and Environment for an initial period up to May 2022 (USD 5,4 millions) with an expectation of additional funding beyond 2022, for a scaling-up this project. 
Workstreams
The project includes three main workstream as follows:
Legal and Policy Reforms to support implementation of the Initial IMO GHG Strategy: Improve and elevate the institutional capacity of countries for implementation and enforcement of IMO energy efficiency measures for ships (chapter 4 of MARPOL Annex VI). In particular, and in line with the Initial IMO GHG Strategy, support countries in the development and implementation of National Action Plans (NAPs) using the GloMEEP Ship Emissions Toolkit (MEPC 73/INF.30) as a basis.





Capacity Building activities on low carbon shipping and clean ports: IMO capacity building support has so far been critical for the effective implementation and enforcement of MARPOL Annex VI and the wider international regulatory framework of IMO in developing countries. There is a strong need for continuation of this support in view of the newly evolved elements such as IMO data collection system for fuel oil consumption, the Initial IMO GHG Strategy, and resolution MEPC.323(74) on "Invitation to Member States to encourage voluntary cooperation between the port and shipping sectors to contribute to reducing GHG emissions from ships". GreenVoyage2050 is supporting participating developing countries to build human and technical capacity to meet the enhanced energy efficiency requirements under the MARPOL Annex VI.




Technology cooperation, innovation and demonstration: GreenVoyage2050 is promoting international partnerships for technology innovation, deployment and cooperation towards energy efficient and clean shipping and ports, via creation of public-private, North-South and industry-shipping-port-hinterland transport alliances at regional and global levels. This component aims to demonstrate a number of specific GHG emissions mitigation actions (in particular real trialling of state-of-the-art technologies and innovative operational practices), with significant replicable and scalable features, in the continuum of maritime logistics chain including shipping and ports. Under this component, partnerships with ongoing programmes such as the Green Shipping Programme of Norway are being explored with a view to draw upon the results of such programmes to encourage phasing in of zero and low-emission solutions for shipping in developing countries.


Background

GreenVoyage2050 builds upon two IMO projects that may be regarded as baseline projects in this area:

GEF-UNDP-IMO GloMEEP Project (Global Maritime Energy Efficiency Partnerships): From November 2016 to December 2019 this project supported developing countries in implementing IMO energy efficiency requirements for ships (MARPOL Annex VI). GloMEEP successfully established the Global Industry Alliance to Support Low Carbon Shipping (GIA), a public-private partnership between IMO and 15 leading maritime companies that are collectively identifying and developing innovative solutions to address common barriers to the uptake and implementation of energy efficiency technologies and operational measures.



EU-IMO GMN Project (Capacity Building for Climate Mitigation in the Maritime Shipping Industry): Established 5 Maritime Technology Cooperation Centres (MTCCs), with strong regional dimensions, each in a leading maritime developing country in each target region. MTCCs act as centres of excellence, promoting the uptake of low carbon technologies and operations in maritime transport. GMN is due for completion end of 2020. 
Sustainable Development Goals (SDGs)
The 2030 Agenda for Sustainable Development provides a shared blueprint for prosperity for people and the planet, now and into the future. At its heart are the 17 Sustainable Development Goals, which are an urgent call for action in a global partnership. Among the SDGs, SDG 14 is central to IMO, but the work of IMO and GreenVoyage2050 can also be linked to other SDGs, as can be seen below.