February 2021 - November 2024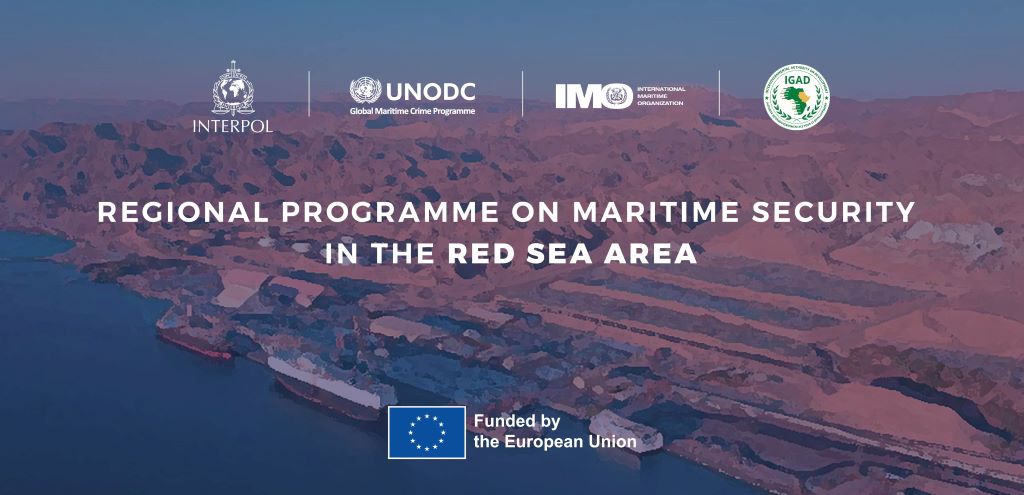 Strategically connecting Europe and Asia, the Red Sea stretches from the Suez Canal through the Bab el Mandeb Strait to the Gulf of Aden. Its waters constitute one of the most critical maritime routes enabling global trade but also presenting immense opportunities for development and prosperity in the region. However increasing regional instability, conflict, piracy and transnational organized crime endanger the freedom of navigation of vessels transiting through those waters and limit investment into port infrastructure and maritime commerce. 

Through the EU-funded "Regional Programme for Maritime Security in the Red Sea Region", INTERPOL, IMO and UNODC will engage in coordinated actions in support of participating countries in the Red Sea area, to develop capacities and promote adequate security and safety standards for maritime, port and land-based law-enforcement authorities to address some of these challenges.

Project Countries

Djibouti, Eritrea, Ethiopia, Somalia, Sudan, Yemen

| | |
| --- | --- |
| | Project Launch event held in Djibouti on 9-10 February 2022, with all implementing partners, the EU and representatives of project countries in attendance.  |
| News 2 Image | News 2 Content |