Do you know of a worthy recipient for the 2020 IMO Award for Exceptional Bravery at Sea? IMO is currently accepting nominations for exceptional acts of bravery performed at sea during the period 1 March 2019 to 29 February 2020.
Since the amendment of the Award Guidelines in 2018, nominations may now also involve displays of extraordinary seamanship skills in very difficult conditions or any other acts of outstanding courage at sea.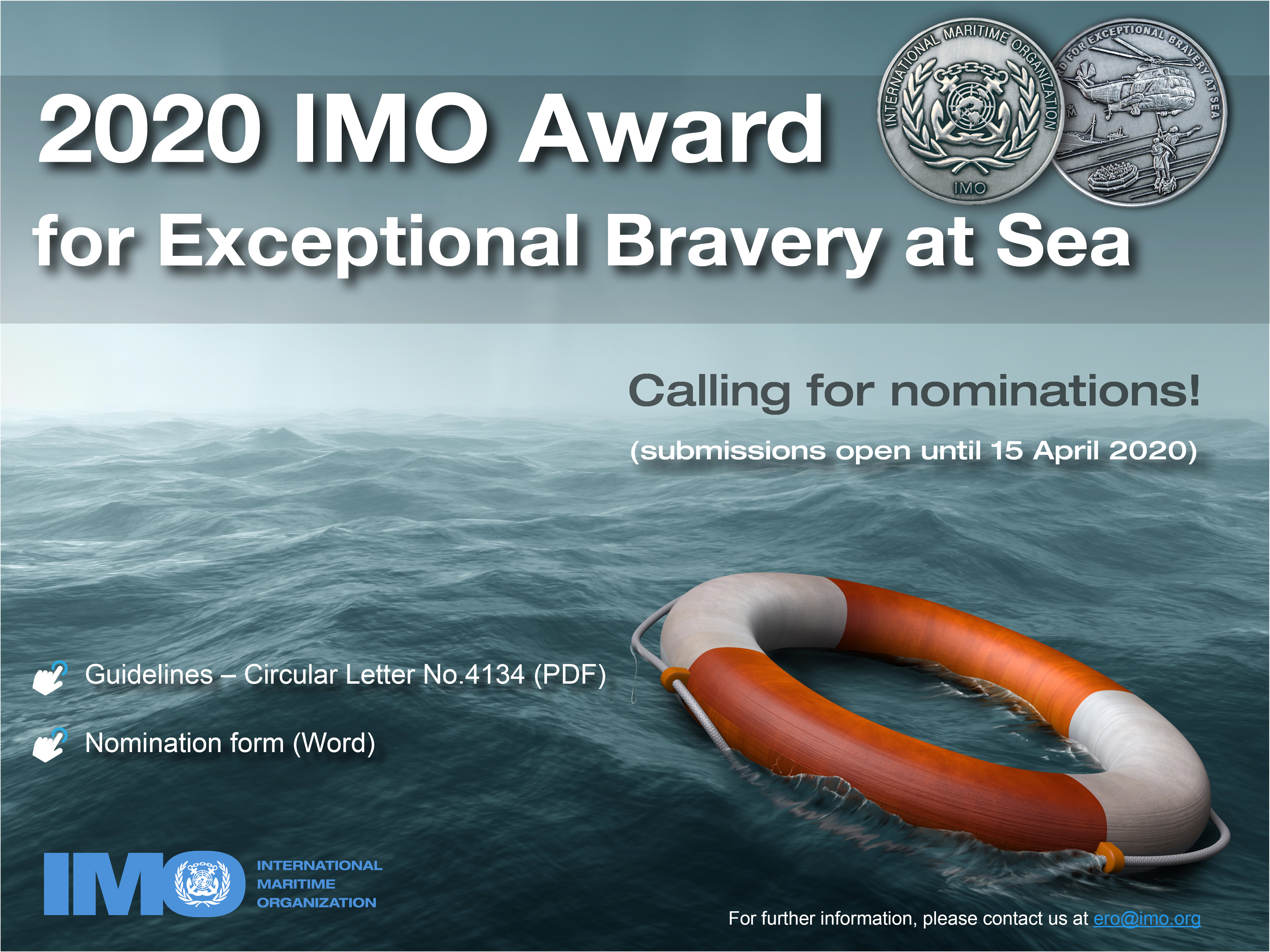 The nomination form can be submitted by any UN Member State, intergovernmental organization or non-governmental international organization in consultative status with IMO. Submissions are open until 15 April 2020.

Click here or on the image to learn more.