Seafarers, we are listening
Leading up to the 25 June, seafarers are being invited to answer questions on what a fair future for seafarers looks like. The answers will be shared afterwards and will provide a soundboard to help guide our actions moving forward. Polls are available on all IMO social media platforms.

Poll #5

Click our social media to answer the poll Twitter, Facebook, Instagram and LinkedIn.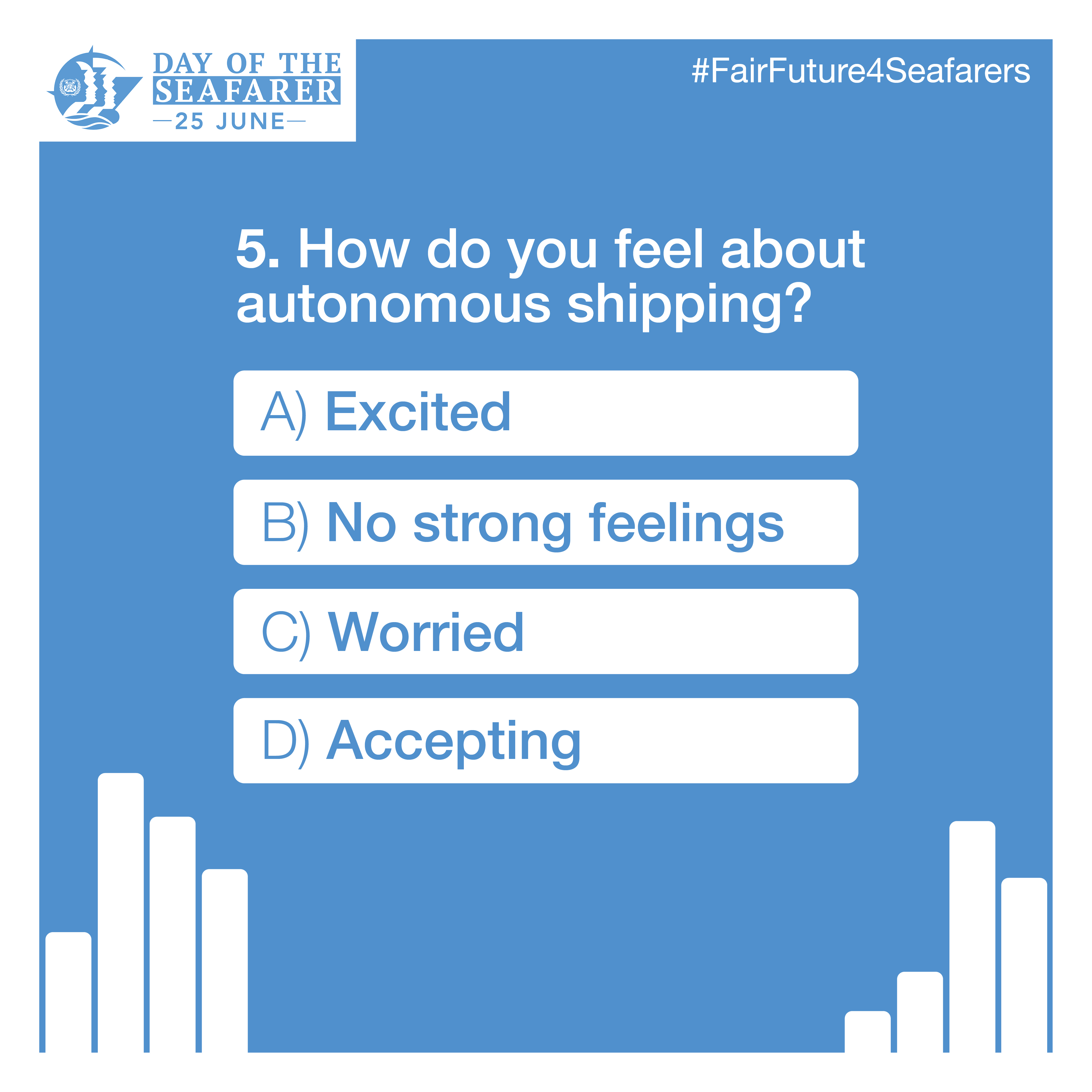 Results of previous polls

Poll #4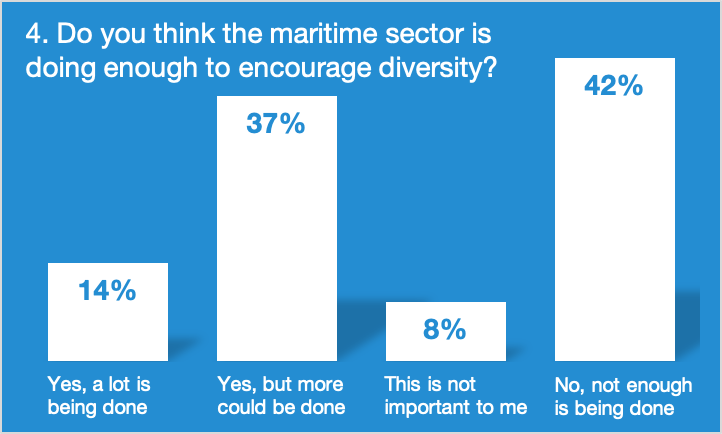 Short video of Ayşe Aslı Başak Port Captain at Mid-Ship Group LLC, sharing her views on the issue of diversity in the shipping industry.

Poll #3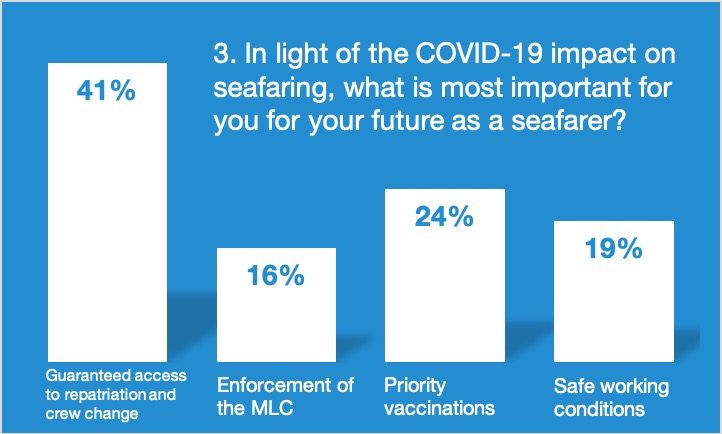 In this video, Captain Badri Tetemadze from Georgia answers IMO's third poll question: "In light of the COVID-19 impact on seafaring, what is most important for you for your future as a seafarer?"

Poll #2



In the video below, Captain Veronica Bonimy, from the Bahamas, answers IMO's second poll question: "Who should be responsible for a fair future for seafarers?"

Poll #1



Watch Canadian Pilot Jessy Bédard, who answers IMO's first poll question: "What area most needs improvement to ensure a fair future for seafarers?"

2021 campaign - Fair Future for Seafarers

In the wake of the COVID-19 pandemic, seafarers found themselves both on the front line of the global response and subject to difficult working conditions surrounding uncertainties and difficulties around port access, re-supply, crew changeovers, repatriation, etc.
In light of this, the 2020 Day of the Seafarer campaign focused its message around urging governments to recognize seafarers as key workers and ease travel restrictions for them to facilitate crew changes.
The 2021 Day of the Seafarer campaign will continue to encourage governments to support seafarers amid the pandemic but will expand its message, calling for a fair future for seafarers.

The campaign will discuss issues that will still be relevant to seafarers after the pandemic, such as fair treatment of seafarers, fair working conditions (in line with ILO's Maritime Labour Convention), fair training, fair safety, etc. 

Watch the message from IMO Secretary-General Kitack Lim 



Campaign hashtags
#FairFuture4Seafarers will be the hashtag for the campaign.
Seafarers themselves can use the hashtag to voice their position on what a fairer future for seafarers includes and looks like.

Support organizations can also join in and use the hashtag to demonstrate how they support seafarers and what they hope for a fairer future.

Shipping companies and port organizations are also invited to show their appreciation for seafarers.